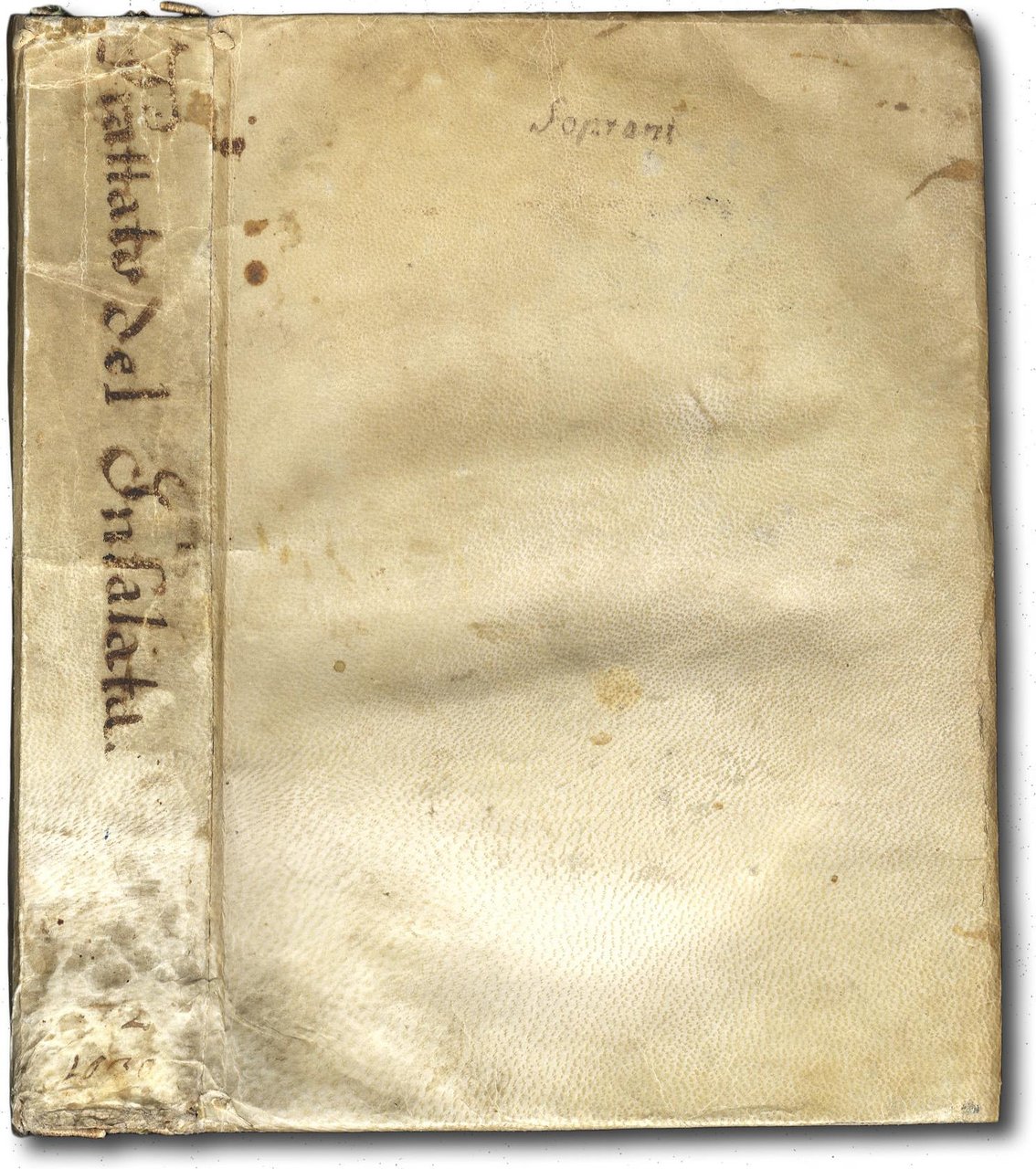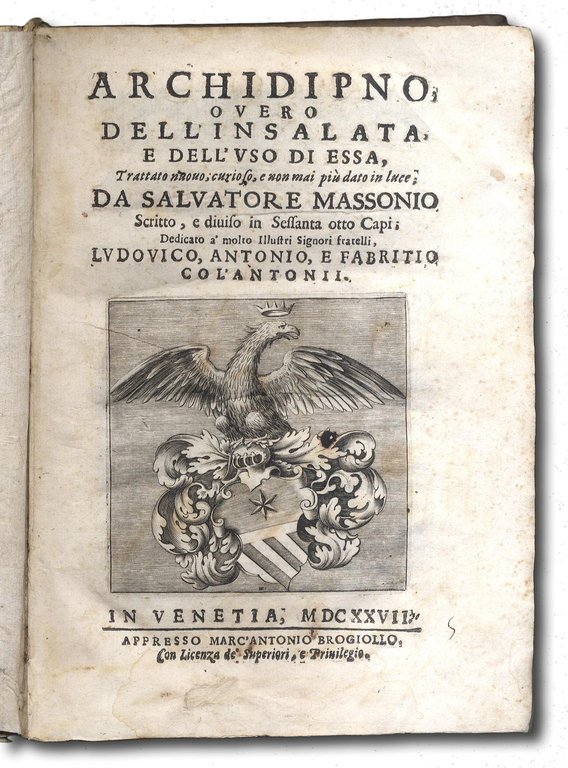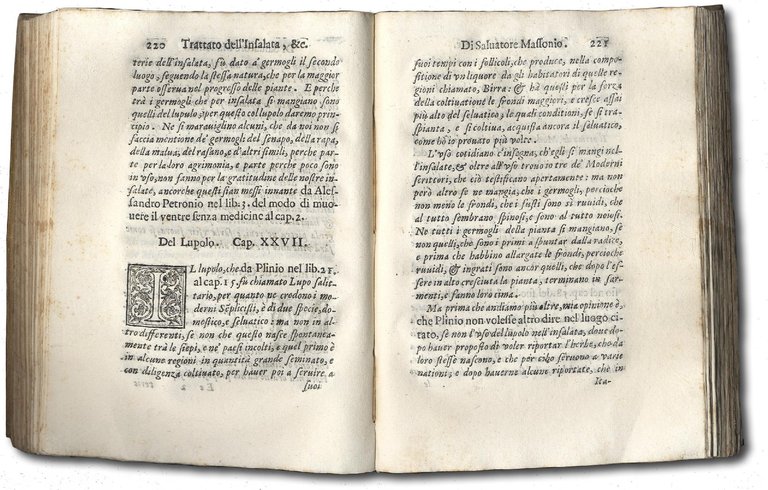 Book
MASSONIO, Salvatore.
Archidipno overo dell'Insalata, e dell'uso di essa.
Venezia, appresso Marc''Antonio Brogiollo, 1627,, 1627
unavailable
Pregliasco Libreria Antiquaria (Torino, Italy)
Ask for more info
Shipping costs
Standard
4,70€
3-6 business days
Express
8,90€
1-2 business days
Economy-no tracking
2,90€
10-30 business days
Bookshop delivery terms: delivery time is estimated according to the shipping time of the bookshop and the courier. In case of customs detention, delivery delays may occur. Any customs duties are charged to the recipient. For more info.
Payment methods
PayPal

Credit card

Bank transfer
>in-4 (205x150), pp. (8), 426 (ma 436), (4, di cui ultimo foglio bianco), stemma dei Colantoni cui l'opera è dedicata,  inciso in rame nel frontespizio, capilettera figurati, bella legatura coeva in pergamena floscia, titolo calligrafato in gotico lungo il dorso. Prima edizione del primo trattato dedicato interamente all'insalata. Nei 68 capitoli l'autore analizza l'argomento con una gamma impressionante di notizie sia storico-scientifiche sia pratiche, che rendono l'opera gustosa ed ancora attuale. Massonio suggerisce ricette classiche e di sua invenzione fornendo utili consigli sul miglior modo di servirle. Nell'utilizzo dei vari ingredienti e condimenti sono inclusi tra gli altri, olio d'oliva, aceto, sale, pepe, limone, aglio, cipolla, basilico, capperi, tartufo, finocchio, rucola, lattuga, valeriana, asparagi, fave, piselli, fagioli, frutta, fiori di rosmarino. Nella descrizione degli ingredienti l'autore riferisce scrupolosamente le fonti delle sue scoperte, includendo tra gli innumerevoli autori citati Plinio, Plutarco, Cicerone, Aristotele, Avicenna, Mercuriale, Ippocrate. Salvatore Massonio nasce a l'Aquila nel 1554, medico e letterato, morì a Napoli nel 1624, senza riuscire a vedere l'ultima delle sue opere pubblicata, fu autore di un'opera sulla sua città natale, 2 di carattere religioso e di un'importante monografia dedicata all'uso dei bagni nell'antichità. Il Lastri nella sua Biblioteca Georgica-Firenze, 1787-descrive Massonio come "indagatore di cose nuove, indicò gli usi di alcune erbe meno note, definì il loro sapore e rammentò alcune particolarità di esse". Interessante e rara opera interamente dedicata a questo insolito soggetto. Esemplare con alcuni scarabocchi alla sguardia anteriore con inchiostro acido che ha bruciato la carta, piccolo lavoro di tarlo al margine bianco tra pp. 79-112. Maggs 120; Cagle 1160; Henssler 1362.; Simon, Bibliotheca gastronomica 1023;Westbury 146; Marciana 1003;Krivatsy 7547; Wellcome I, 4118; B.IN.G. 1266; Bitting p. 315; Vicaire 577.