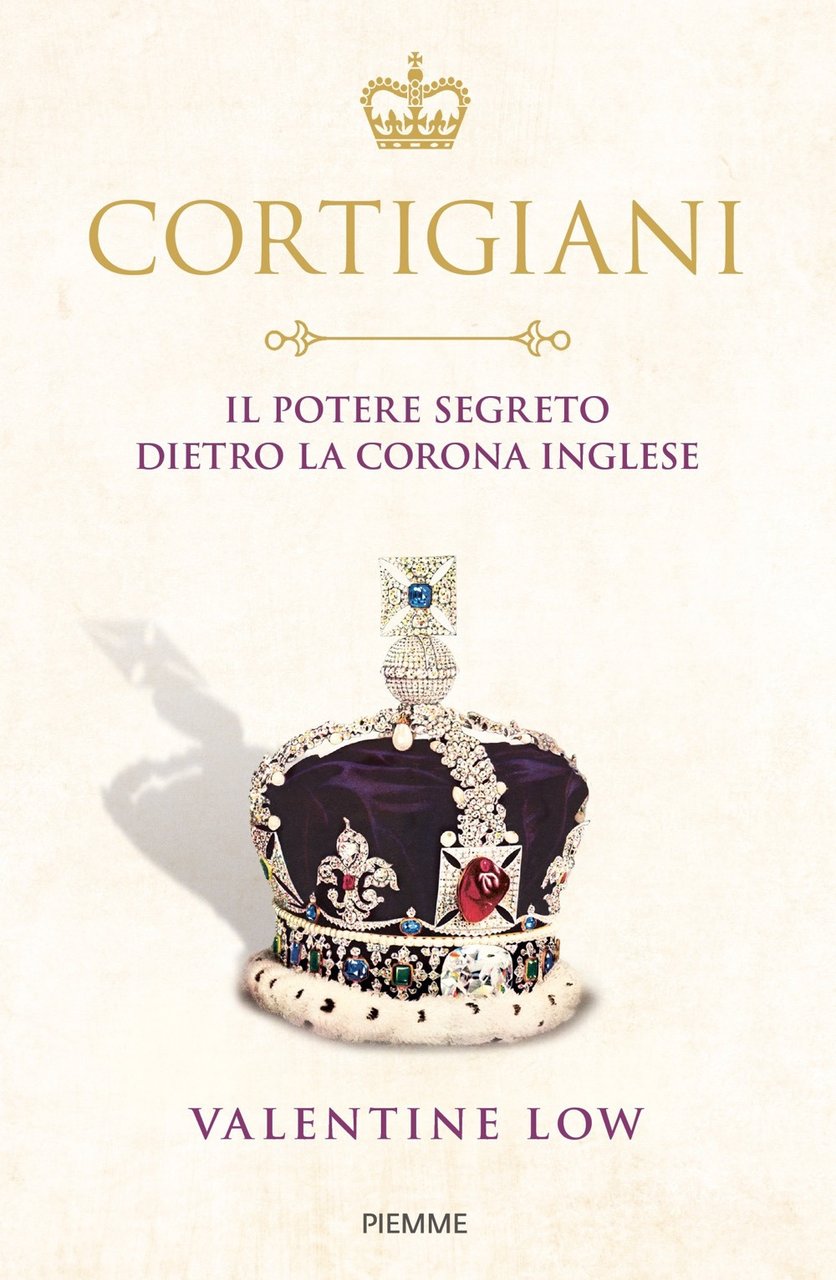 Book
Low Valentine, ril.
Cortigiani. Il potere segreto dietro la corona inglese
Piemme, 2023
19.00 € 20.00 €
Maremagnum.com S.r.l. (Milano, Italy)
Closed until Dec. 31, 2023.
Shipping costs
Standard
4,70€
3-6 business days
Express
8,90€
1-2 business days
Economy-no tracking
2,90€
10-30 business days
Bookshop delivery terms: delivery time is estimated according to the shipping time of the bookshop and the courier. In case of customs detention, delivery delays may occur. Any customs duties are charged to the recipient. For more info.
Payment methods
PayPal

Credit card

Bank transfer
I cortigiani ci affascinano, per ovvi motivi. Sono figure di potere, ma non regnano e non governano. Tramano nell'ombra, lavorano in silenzio, senza mai entrare in scena, senza mai farsi vedere. Abitano un mondo chiuso, impenetrabile ai comuni mortali, con regole strane e abiti bislacchi. Eppure sono la migliore garanzia del buon funzionamento della monarchia. Specie della monarchia più famosa e importante al mondo, quella inglese. Ma come funziona realmente il dietro le quinte della Corona? Chi sono le persone che, con la loro professionalità, garantiscono che i protocolli e le procedure vengano rispettate? Valentine Low è probabilmente il giornalista inglese che meglio conosce le dinamiche dei "Reali" e con questo libro racconta la lunga storia dei grandi servitori, dei grandi consiglieri, dei migliori confidenti di Sua Maestà la regina e della sua famiglia. Racconta anche le frizioni interne, le divergenze caratteriali e le fratture di quel mondo che sembra perfetto ma perfetto non è, e lo fa attraverso le storie, gli aneddoti, i retroscena di chi da sempre è incaricato di provvedere come un angelo custode alle persone più importanti e famose d'Inghilterra. "Cortigiani" è un libro che rivela moltissimi particolari inediti sulla Corona e sulla famiglia reale, dall'ascesa al trono di Elisabetta II fino ai nostri giorni, alle polemiche che riguardano Harry e Meghan, a Carlo come nuovo re, ai timori evidenti che agitano il presente e il futuro di questa amatissima istituzione.